​THE HYPNOSIS CLINIC
​HYPNOTHERAPY | PSYCHOTHERAPY | COUNSELLING | LIFE COACHING
​

Stress, anxiety, depression, anger management, emotional therapy, trauma treatment and counselling is available during time of crisis. Some times, it may just be that season for you to self-develop & grow - Life Coaching is what you need right now.

​The Hypnosis Clinic stands ready to journey with you TODAY. Bringing Hope for your tomorrow.
We have a panel of Hypnotherapists and Psychologist waiting to assist you.

---
COVID-19 Statement

Our Clinic remains OPEN during this period. We will take the necessary safe distancing measures.

Our therapists and clients will have to wear the appropriate face mask at all times, sanitise their hands before each therapy session, and therapy rooms will be disinfected after every session.
​
Clients who are unwell, please reschedule your appointment.
---
TeLE-COUNSELLING AND PSYCHOTHERAPY
---
​WISH YOU COULD….

​Quit smoking, reduce stress, manage depression, eliminate fears & phobias, increase energy level, enhance self-motivation, build self-confidence, speak in front of a crowd... etc.? Then try HYPNOSIS, it is non evasive and effective intervention that is life changing.

---
The normal ups and downs of life mean that everyone feels sad or has "the blues" from time to time. But if emptiness; despair; and an unceasing feeling of self-worthlessness have taken hold of your life and won't go away, you may have depression.

These feelings can go away, it is possible with hypnosis.

Life is worth living and the people around you cares for you. If you need help and need it NOW,

CONTACT US

for an URGENT appointment and start living life to the fullest now.

CALL +65 6492 8697
or

Tom smokes 15 sticks of cigarettes a day for the last 25 years. He was motivated to stop smoking many times, citing health and wellness as a reason. In the last 5 years, he made many attempts to QUIT because he wanted to set a right example for his 2 boys. But he just could not stop his habit. He sought the help of hypnosis and within a few sessions he saw success.
​
---
"Thank you so much for all the help you have given us! From the time Mat, my husband, saw you, I've seen an amazing transformation, way beyond my imagination.... Thanks for being there for us all the time and constantly checking back." - Susan Y.

"Quit smoking under hypnosis is easier than expected. thank you for making it happen."-n. chonG​
---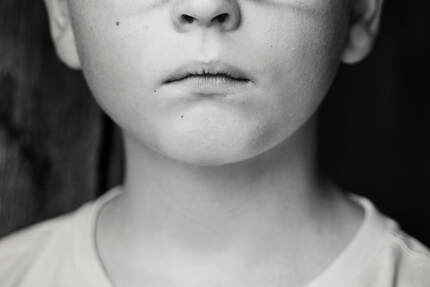 In an article "More Singaporean kids getting hypnotherapy before exams" published by 'The New Paper' on 27 Aug 2013, it cited that more Singaporean kids are seeking hypnotherapist assistance before examination.

​A hypnotherapist can assist your child to reduce unnecessary stress, improve his/her concentration and possibly, instills the needed sense of responsibilities as a student, to excel in his/her work, thus reducing stress for the parents

​Hypnosis is absolutely safe for children. There are no age limits for hypnotherapy, we have clients as young as seven.

Give your child an opportunity, try hypnotherapy today!
---

Are you HAPPY with the current state of your life? Or are you under tremendous stress and anxiety that is hurting your relationship with your loved ones? Do you suffer from a lack of self confidence, self-esteem or self motivation? Or just have a bad habit that you really wish to kick? Perhaps you have a silent ambition that you wish to fulfil but not sure how?

If the answer to any of these questions is 'Yes', then you have come to the right place. With hypnotherapy, we can help you improve your current state of life.

The Hypnosis Clinic based right here in Singapore, has Certified Hypnotherapists, Psychologists and Life Coaches to be your partner on this journey. Our aim is to guide you towards your Best Year Ever!
​
Stay Happy, Stay Calm
Whatever your current circumstances are or your personal desired state of being is, we are sure that you will keep finding a new YOU when you embrace Hypnosis as a tool for self-improvement.

​Hypnotherapy can bring you to a greater level of self awareness. Just imagine:
- what it would be like to achieve more of what you truly want yourself to be (personal enrichment)
- to have the ability to better balance different areas of your life (work-life balance)
- to have greater self confidence and belief
- to enjoy better health, inner peace and joy
GET RID OF ...
---
HYPNOTHERAPY IS A VIABLE SOLUTION FOR YOUR ISSUES
---